Every year people celebrate National Gardening Week in the first week of June in the United States Of America to get connected with nature and express their love for plants. However, this wonderful event is not only celebrated in the United States & United Kingdom but also in other countries such as Canada, New Zealand and Australia.
Moreover, the period of celebration also varies from country to country. For instance, in New Zealand, it is held from 17th to 24th October & in Australia from 15th to 21st October. Also, there are different organizations involved in countries for organizing this national event.




United Kingdom
---
In the United Kingdom, the Royal Horticulture Society organizes National Gardening Week from the 1st to the 7th of May every year. This year the theme was to "create your Coronation container" to show respect for His Majesty King Charles III to express his unconditional love for gardening.
It started in 2012 when people were invited to raise awareness about the fact that how gardening can make life blissful. Since then it has gained a lot of popularity and inspired people across the nation to grow more plants in their garden.

READ MORE: Glorious Gardens To Visit In The United Kingdom




United States
---
In the United States, every year this event is held in the first week of June by National Garden Clubs, a nonprofit organization based in St. Louis, Missouri. In 2023, it is being held from 4th to 10th June. However, in every country, it is celebrated for a similar purpose which is to encourage people to grow more plants, passion traditional gardening knowledge, etc.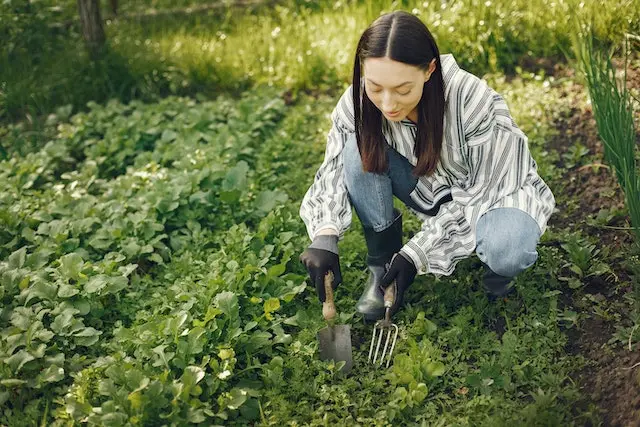 To celebrate National Gardening Week in the United States of America, you can plan & organize a gardening educational program to spread gardening knowledge. If you are an expert, then you can beautify public places with plants. However, novice gardeners can visit a garden or nearby educational programmes to gain interest & knowledge.






Australia
---
In Australia, it is organized by various entities & gardening organizations. The event is typically coordinated by different gardening associations, local councils, and community groups with a shared interest in promoting gardening and green spaces.
To celebrate this even in Australia, you can plant herbs in pots, create a flower garden, setup a community garden, etc. and share your pictures on social media using #nationalgardeningweek.





New Zealand
---
Just like in Australia, in New Zealand, this event is organized by various entities, including gardening associations, horticultural societies, and government initiatives focused on promoting people to increase green spaces. Surprisingly people of New Zealand have started an amazing initiative which is "Plant Your Undies."
Planting undies in soil is a great way to test soil health. However, you will have to use 100% cotton underwears for this purpose. Select a place in your garden, dig a 3 inches hole, plant a new 100% cotton undies, mark the spot and wait for 60 days. Take them out, click the picture and send it to soilyourundies@yates.co.nz to win exciting prizes.
You can send your pictures from 11th to 18th of October, the most soiled undies will get exciting prizes!