Get to know names of summer vegetables that you can grow in your garden. Also learn how to grow these summer vegetables successfully.
Do you think that a plant can easily grow just by purchasing seeds from the market and watering?
Well it may grow but to take care and manage properly to get higher yields need hard work, dedication, and knowledge. 

Most of the Kitchen Gardeners face problems with handling water frequency, selection of growing pots, fertilizer management, pest control, sunlight requirements, soil potting mix ratio, drainage, and most probably diseases.

I have already published articles on the care and growing techniques of several vegetables, flowers, and fruits. And I am sure that those articles will help you a lot.



To read them either visit Agriculture Review's homepage and from there click on the home gardening label in the top menu bar.

If you want to know about any plant that you want to add in your garden then you can comment below and I will be quite happy in solving your queries.

Let's start now discussing on Summer Vegetables. People who love gardening are always curious about the list of summer vegetables that they can grow in their kitchen garden. So here I am providing you the list of vegetables that you can grow in summer.




Eggplant
Eggplant, popularly known for its nutritive values is the plant that you can easily grow in summer. You can either purchase certified seeds from online stores or transplant six to eight-week-old seedlings from nearby nursery stores. 

You can grow them from seeds from February to May. If you have missed sowing seeds then purchase six to eight-week-old eggplants from the nearest nursery.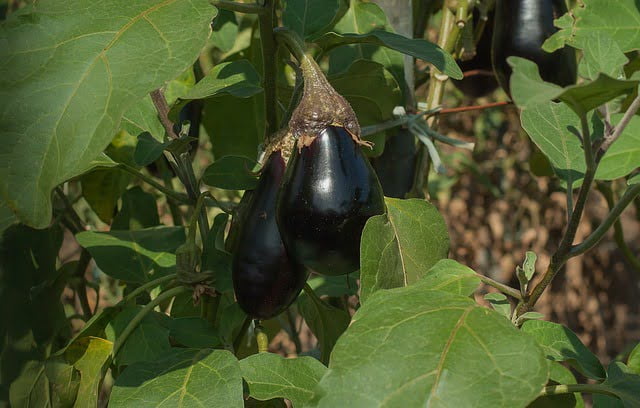 Eggplants become ready to be harvested in 65 to 100 days after transplantation. Grow this summer vegetable in your kitchen garden.

This plant grows well in sandy loam soil. To learn more about growing eggplant, visit the link given below.
READ MORE: HOW TO GROW EGGPLANT





Bell Pepper Or Capsicum
Most of the people love to grow Bell Pepper. Capsicum is an annual plant. Its fruit is high in Vitamin A and Vitamin C. You can grow this plant in a medium to large-sized container from February to May. 

You can use certified seeds from the market to grow your own Capsicum in your Kitchen Garden. Its seed take 10 to 25 days to germinate. This plant is quite easy to care for.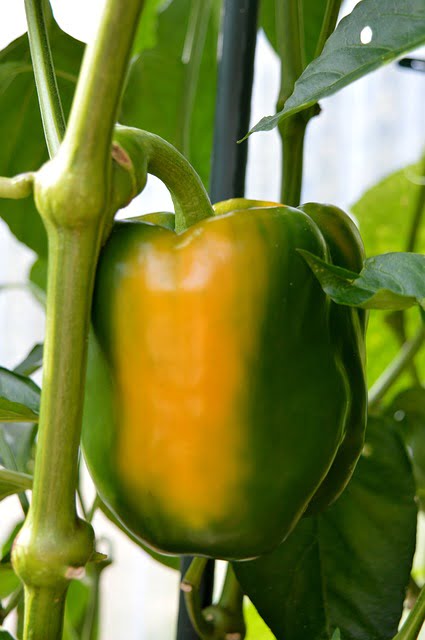 However, during summer, it faces chances of having fungal and bacterial diseases. So it is advisable to look at the symptoms of diseases in your plant to cure them before they damage your plant completely.

Bell Peppers fruits become ready to be harvested in 60 to 80 days after transplantation. You can learn more about growing bell pepper by visiting the link given below.
READ MORE: HOW TO GROW BELL PEPPER




Okra Or Lady's Finger
Popularly known for its edible green seed pods "Okra" is an amazing summer vegetable that you can grow in your home. However, if you are growing okra in pots then select dwarf variety seeds or plants.


Dwarf varieties of Okra are high yielding as well as short in height. We love eating vegetables grown with our own interest, dedication, and care.

Okra is also an annual crop and grows to three to four meters tall. You can grow Okra from March to June from seeds. Okra fruits become ready to be harvested in 70 to 90 days after transplantation.

To know more about growing okra you can visit the link given below.
READ MORE: HOW TO GROW OKRA




Malabar Spinach
Malabar spinach is a perennial vine. It is used as a leafy vegetable known for its nutritive value. It is a quick-growing plant. Malabar Spinach is rich in Vitamin A and C, Calcium, and Iron.

This plant can be easily grown in pots in Kitchen Garden. Even if you are a beginner in gardening you can grow this plant with little care. It is an easy to care summer vegetable.

It can be grown from February to May from the seeds. It is advised to soak the seeds in water overnight before placing it in the soil for germination.

To learn more about growing Malabar spinach you can visit the link given below.

READ MORE: HOW TO GROW MALABAR SPINACH




Cucurbits
Cucurbits like Cucumbers, Pumpkins, Bottle gourds, Bitter gourds, Watermelon, etc. can be grown in Kitchen Garden.

They are grown in summer and are very popular for their refreshing taste. You can add them to your Kitchen Garden. You can start sowing seeds from January to March and again from June to July.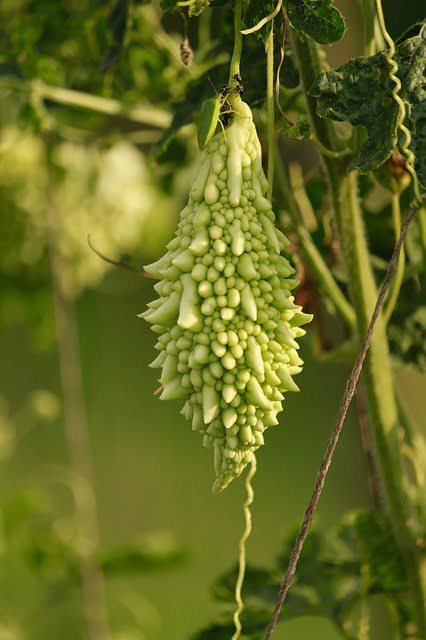 If you are to planning to grow Cucurbits then purchase seeds from the nearest store and start growing. I have already published articles on growing Pumpkins, Bottle Gourds, Bitter Gourds, Cucumbers, and Ridge Gourds.
You can read expertise articles on growing some of these gourds from here.
READ MORE: HOW TO GROW BITTER GOURDS
READ MORE: HOW TO GROW PUMPKINS




Author's Note
I guess now it will be easier for you to grow summer vegetables in your garden. If you have any queries, ideas, or suggestions then comment below. You can also connect with Agriculture Review on Facebook, Instagram, and Koo.