Sale!
Zinnia Dahlia Double Mixed Seeds For Gardening
High Quality, Disease Resistant Zinnia Dahlia Double Mixed Seeds
Easy To Grow,
Treated Seeds,
Fast Germination Rate,
Delivery within a week,
Protected From Pests & Diseases,
Follow Step By Step guide given in the description below.
Complete money-back gurantee if the product delivered is found to be damaged badly.
Images are for refrence purpose only, we take responsibility of delivering quality product. You will get one seed packet per order of Zinnia Dahlia Double Mixed seeds & after purchase your product will be delivered within a week!
7 in stock
Description
How To Sow Zinnia Dahlia Double Mixed Seeds?
---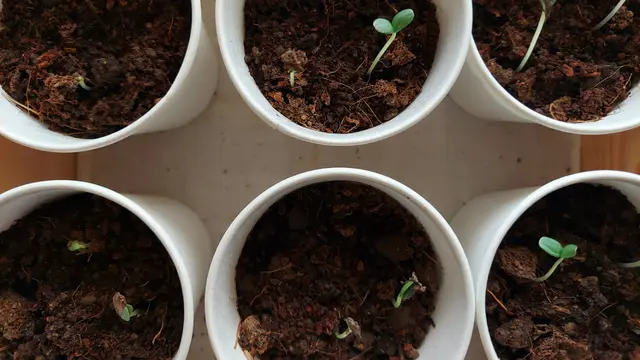 Sowing Season: January to June.
Sowing Medium: You can use germination tray or paper cups with drainage holes for sowing seeds.
Potting Mix: Prepare potting mix with 40% soil + 40% compost + 20% river sand.
Sowing: Fill your tray with potting mix, sow 2 to 3 seeds in each compartment, cover with thin layer of potting mix & apply water.
Germination Time: Keep the germination tray under indirect sunlight, maintain adequate moisture & within 7 days your seeds will germinate.
To Learn A to Z guide on growing zinnia plant, visit: How To Grow & Care For Zinnia Plant?
If you have any query regarding this product, then please connect with us from here:
---