This ultimate guide on jeevamrut will help you to prepare jeevamrut for your plants. Also get to know benefits of jeevamrut and uses.
Introduction
Jeevamrut is the traditional Indian bio pesticide and organic manure that is prepared by the unique technique of fermentation of the combined mixture of cow dung, cow urine, jaggery, pulses flour, soil and water.

Not only it is cost effective but it is beneficial for both plants and soil. Farmers who spends lots of money on fertilizers and pesticides can save their money and use this amazing traditional medicine for plants.

Jeevamrut is 100% organic and have no harmful effects on soil health. It is made up of two words "Jeevan" and "Amrit." The first word Jeevan means "Life" and the second word Amrit means "Medicinal potion."


Benefits Of Using Jeevamrut
---
Jeevamrut is a rich source of Nitrogen, Potassium and Phosphorus. It also contains all other micronutrients responsible for plant growth and development.

It is completely organic and provide all the nutrients required for plant growth and it also prevents plants from pest and diseases. Unlike other organic manure that takes months to be prepared, you can prepare jeevamrut within a week.

It helps to maintain the pH of the soil, improves aeration, increase beneficial bacteria, applicable to all plants and much more.

The raw materials used to make this life giving medical potion is generally available in rural areas and farms. Many farmers have already started using this organic traditional manure and have earned a huge profit.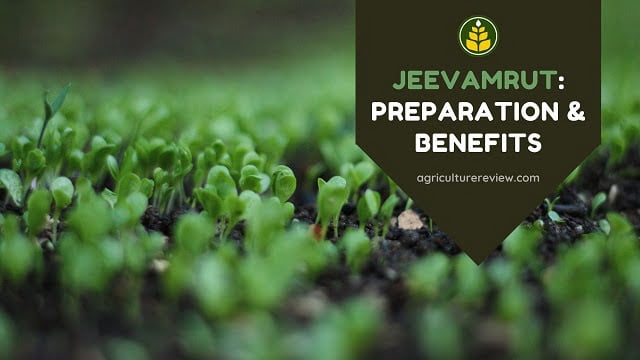 How To Use Jeevamrut For Plants?
---
Jeevamrut can be applied in two forms i.e. solid and liquid. Solid form is generally called as "Ghanjeevamrutam." Components of both the forms i.e. liquid and solid is nearly same. The only difference is in the amount of liquid.

In Liquid Form: You can apply 5 to 10% of Jeevamrut in water in the form of a spray. For one acre of land 200 Litres of Jeevamrut is required. Spray in the interval of every 7 to 14 days for better results.

In solid Form: You can apply ghanjeevamrutam directly in your farm. You can apply in the powder form in your field just like you apply vermicompost or Farm Yard Manure. It can be stored for 8 months.


You will also love reading these,
READ MORE: HOW TO START MAKING VERMICOMPOST
READ MORE: 3G CUTTING MEANING & PROCESS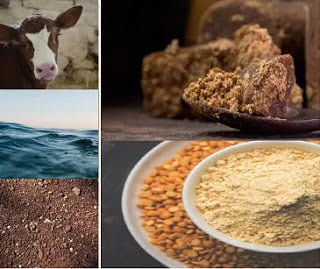 How To Prepare Jeevamrut?
---
To prepare this organic manure you will need:
| Ingredients | Quantity |
| --- | --- |
| Water | 200 Litres |
| Cow Dung | 10 Kilograms |
| Cow Urine | 10 Litres |
| Pulse Flour | 2 Kilograms |
| Jaggery | 2 Kilograms |
| Soil | A handful |



Process
---
Mix cow urine + cow dung + pulses floor + jaggery ( dissolved in 10 litres water) + A handful of soil in a separate container and mix this mixture very well.
In a non metallic barrel of 200 litres capacity, fill water and pour the prepared mixture of cow dung, cow urine, pulses floor, jaggery and soil in the barrel.
With the help of wooden stick stir the mixture in the barrel clockwise and anticlockwise. Keep repeating this process two times in a day i.e. first stir in the morning and second in the evening for 7 days.
After 7 days the beneficial organic manure will become ready to be used. You can apply this liquid manure in the form of spray on your plants.


You will also love reading them,
READ MORE: ZBNF Meaning & Process

How To Prepare Ghana-jeevamrutam?
---
This solid form of organic manure can be prepared by two methods. The first method is very easy and requires Liquid Jeevamrut and Farm Yard Manure.



Method 1
Take 100 Kg of Farm Yard Manure and 20 Litres of Jeevamrut. Mix these components thoroughly and dry it under shade and cover it with gunny bag. Once this mixture gets dry completely beat it with your hand to make powder.



Method 2
Take 10 Kg Cow dung, 5 to 10 litres cow urine, 2 Kg Jaggery, 2 Kg pulses powder, handful of soil. Mix all of these components together very well. Dry it under shade and cover it with gunny bag. Once dried make powder of this dried mixture. You can store this organic manure for 6 to 8 months.