For the very time in Dehradun, Uttarakhand, India, Chief Minister Pushkar Singh Dhami inaugurated a 3 day international apple festival on 24th September 2021.
The festival is being held at the Rangers Ground near Clock Tower in Dehradun. It is mainly focused on commercial cultivation of apples in the state. Chief Minister stated that Uttarakhand's soil and climate is good for cultivation of Apples.
He focused on delivering knowledge on better practices on growing apples in the state. And furthermore he said that this international apple festival will connect farmers and buyers all around the globe.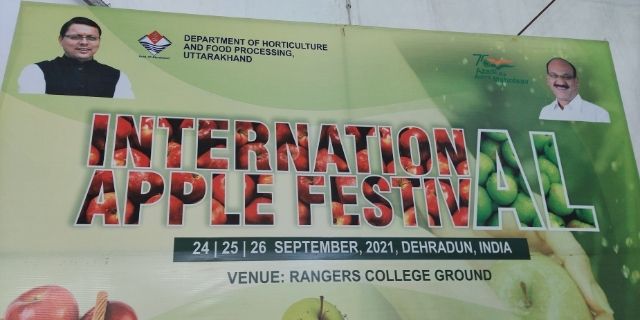 Apple farmers and agriculture students from Uttarakhand, Himachal Pradesh, and Jammu & Kashmir are visiting on a good scale. They are getting a opportunity to connect and learn from Professors, successful apple growers and other agriculture related entrepreneurs.





Importance Of Irrigation
Dr. P.K. Singh from Pantnagar on 25th September conducted online session on increasing efficiency in apple cultivation. He mainly focused on the role of irrigation technique used in cultivation of apple. Dr. Singh said that irrigation efficiency of surface irrigation is very less.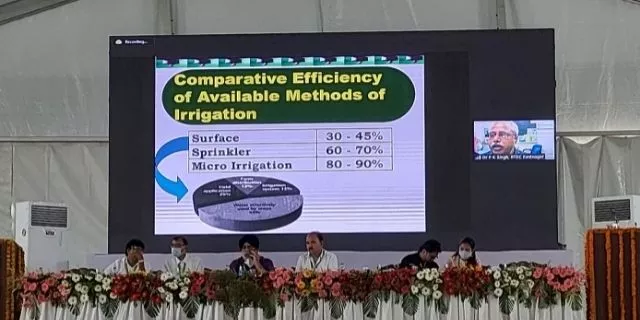 He advised farmers to adopt sprinkler or micro-irrigation techniques to boost the production. Micro-irrigation techniques such as drip irrigation shows 80-90% water use efficiency.
Along with this technique apple farmers can also try fertigation method to apply fertilizers. Fertigation helps to apply fertilizers in right amount at right places.





Variety Of Apple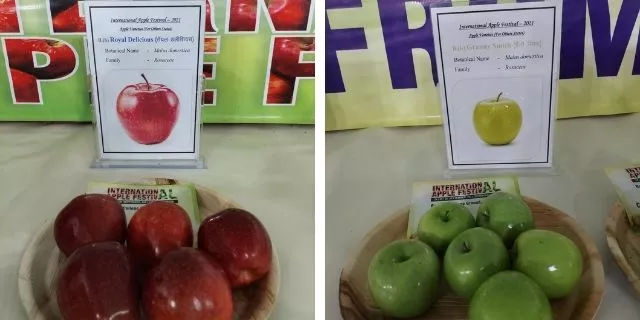 Frutech Infrastructure, Dar Nursery and APS Orchard are showcasing different variety of apple in the festival. You can get a opportunity to see Royal Delicious, Red Delicious, Rich-a-red, Red Gold, Golden Delicious, Oregon Spur, Red Fuji, Rymer, and Granny Smith.