Indian Council of Agricultural Research (ICAR) has a total of 63 state universities, 4 deemed universities and 3 central universities in India. So if you are looking for government jobs, then you must be admitted to any one of the universities that are recognized by the ICAR. It is important because most of the state government PCS exams do not validate students from UGC-recognized colleges.
Here is the complete list of ICAR state, deemed and central universities in India.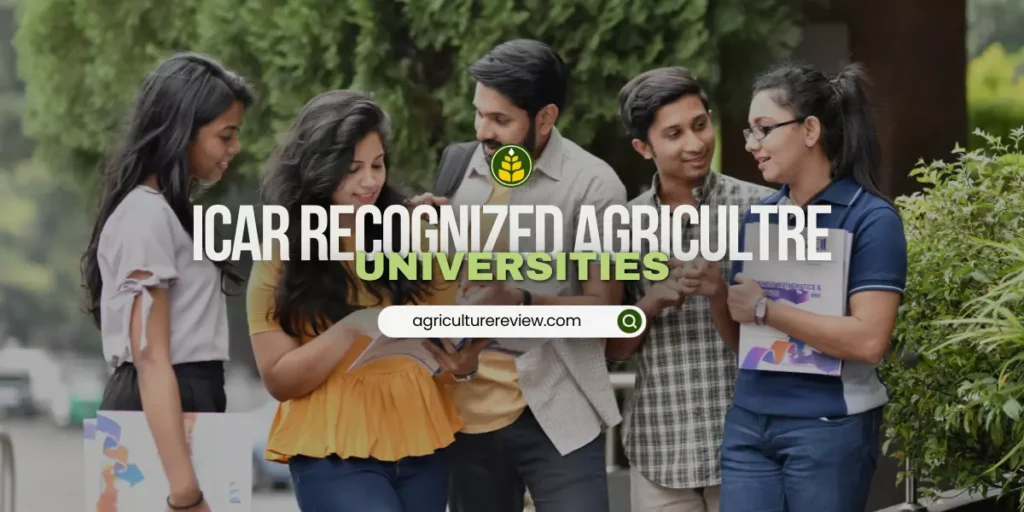 ICAR State Agricultural Universities
ICAR Deemed Agricultural Universities
ICAR Central Agricultural Universities
If you have any queries, ideas or suggestions, then please comment below. You can also connect with Agriculture Review on Facebook, Instagram, Koo and WhatsApp Messenger.